"Enemy of the Micronauts"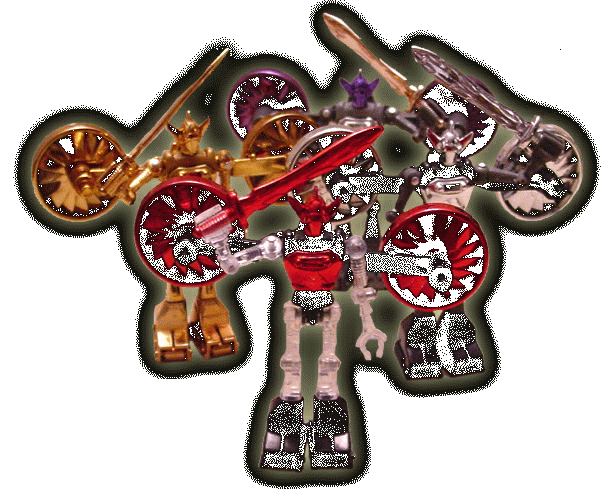 | | | |
| --- | --- | --- |
| | "This mechanical villian was one of the earliest and most popular of the Micronauts. His heavy die-cast body, brightly colored chrome and imposing fan-wings has made him a collector favorite for decades. The thoughts of this "Enemy of the Micronauts" are obscured behind his knight-like helmet, but his sword makes his threat to the Microverse sharply apparent!" Released in 2002, the text from the file card says it all! These new Acroyears were replicated from the Mego vintage Acroyear, and come in 4 colors: gold, purple/gray, silver/black and red/black. | |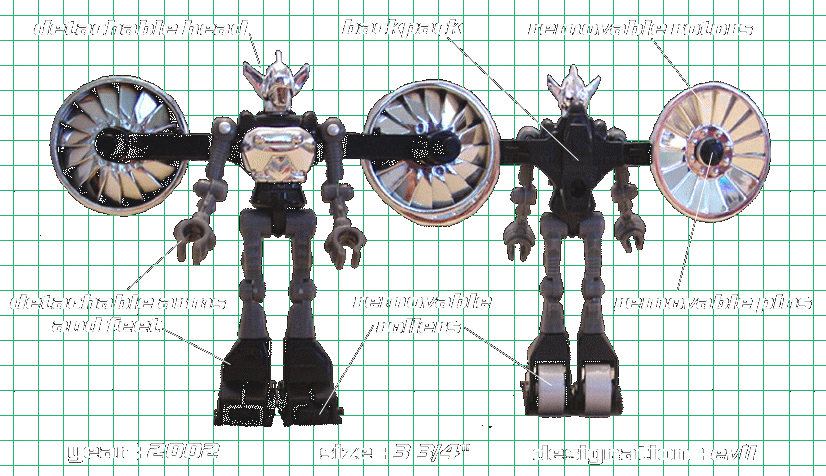 | | | |
| --- | --- | --- |
| Acroyear silver/black accessories | Sharing all the same attributes as the vintage Acroyear; removable arms, legs, head and backpack, the Palisades Acroyear comes packed with new surprises! Replacing the old short dagger, comes a new long sword, and the "spy drone" plane attachment now comes in new colors to match each Acroyear figure. Fully compatible with the vintage line, these new color combos up the interchangeability factor to the hilt! | new sword (l) vintage dagger (r) |
| | | |
| --- | --- | --- |
| Acroyear gold | Acroyear purple/gray | Acroyear red/black |
| | | |
| --- | --- | --- |
| | Another new feature included with the Palisades figures are fantastic "crack-n-peel" stickers (packaged to the left of the figure inside the bubble) showing off the fantastic artwork of artist Dave Dorman. The reverse of the card shows off the same artwork again, this time as part of a collectible file card. The Acroyear "microbyte" reads: "Acroyears bird-like accessory was never identified in 1977, but is actually intended to be a "spy-drone". | |
These 4 different Acroyears are all equally packed, 1 per case, inside a case of 16 figures. Lastly, a figure stand was included in the package as well, even tho the Acroyear doesn't need one.

Palisades has also made a limited variant through Devils Due Publishing, the makers of the Micronaut comic. All in all, the Palisades retro series 1 for 2002 is a welcomed addition into the Microverse.